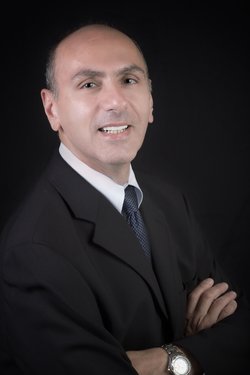 Dr. Christo S. Klele is proud to have been named a New Jersey Top Doctor by New Jersey Monthly magazine two years in a row.
Dr. Klele is an attending anesthesiologist and partner at Advanced Perioperative Medicine, P.A. (APM) and a member of the Executive Committee. He serves as the director of ambulatory anesthesia for many of APM's facilities, and is a member of the Executive Committee at Wayne Surgical Center. He recently has been presidentially appointed to the New Jersey State Society of Anesthesiologists.
He graduated summa cum laude from Fairleigh Dickinson University with a Bachelor of Science degree in biology and was a member of the Phi Omega Epsilon and Phi Beta Kappa honor societies. He received his medical degree from Robert Wood Johnson Medical School and completed an internal medicine internship at Hackensack Medical Center, where he was named Intern of the Year. Remaining at Hackensack Medical Center, he went on to complete his residency in anesthesiology as well as fellowships in pediatric anesthesia and cardiovascular anesthesia. During his anesthesia residency, he was named chief resident of anesthesia.
Dr. Klele is board certified in anesthesia by the American Board of Anesthesiology and is licensed in New Jersey and New York.